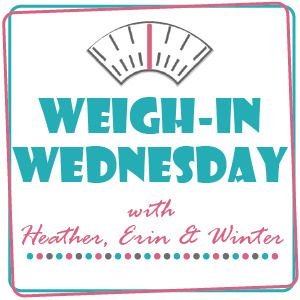 Last Week's Weight: 172.0
A really quick check-in because, LOL, when I mentioned last week that my body gets comfortable in the 172-177 range, I actually wasn't kidding. Hilariously, I did see a number in the 160's over the weekend (...after I ate a burger and cheese fries?!?!), which is now just a fleeting memory. I typically try to eat all my weekly extra points (49PP), but leave my workout points/APs mostly untouched. Due to the holiday weekend and the aforementioned fast food splurge (oh my god Shake Shack is so good though), I dipped about 20 points into my 50APs, which I have learned generally stalls my progress unless I'm running a lottttt.
I'm not letting this week's stagnant weigh-in get me down, though. I'll be reigning in my eating habits a little better this week and keeping up the good fight!
How was your weigh-in Wednesday?