Hey! It's me! Writing more than one post a week! Let's see if I can be better about that.
Here are some ramblings in list form:
1) I'm really making a concerted effort to be better on WW this week. I forgot how hard it is to get in the mindset of turning down free food all the time. Particularly when my office had free donuts TWICE yesterday, lunch from Potbelly yesterday, bagels and donuts this morning, and dessert this afternoon. Did I mention we also have candy clients so there are literally candy bowls all around the office? Walking to the bathroom is like candy bowl minesweeper. Send help.
2) Holy soreness batman. This week began with SWEAT on Tuesday, Go Row on Wednesday (I still owe you a review, it is coming!), Bar Code for the first time ever on Thursday, and Brawl (my fave) this morning. I joked this morning on Instagram that when I drink coffee before Brawl I feel like Kristen Wiig in Bridesmaids.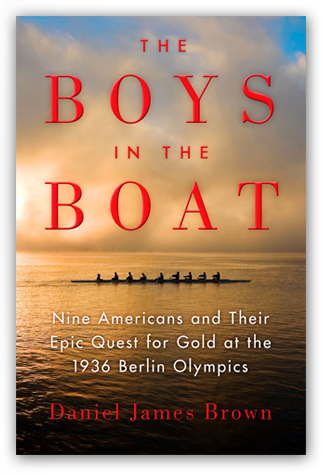 3) I'm doing this new thing called not Tindering on the bus in the mornings and instead reading actual books (well, Kindle books because this is 2015). I've read some really good books this month:
Dark Places by Gillian Flynn - good and also very dark, but definitely not as good as Gone Girl.

True Story by Michael Finkel - so so interesting and a pretty quick read. BUT TRUST ME WHEN I SAY IF YOU LIKE THIS BOOK DO NOT SEE THE MOVIE BECAUSE YOU WILL BE BITTERLY DISAPPOINTED. And that's all I gotta say about that.

Jailhouse Doc by William Wright - did you know I am obsessed with the prison system? Because I am. This book is a jail doctor's jaded account of working behind bars.

When No One is Watching by Joseph Hayes - also a pretty quick read about the divergent paths two former friends' lives take when one frames the other for a car accident.

The Boys in the Boat by Daniel James Brown - I guess I'm currently obsessed with rowing because I've been going to rowing class once a week and I'm also reading this book. I don't typically like historical non-fiction, but this one is really good so far. Also while reading a passage this morning in Dunkin' Donuts (coffee only, no donuts) I almost cried, so there's that.
4) Chicago has decided not to enter springtime with the rest of the planet. The highs this week have barely topped 50 degrees. I bought the best shorts romper ever a few weeks ago and I haven't been able to wear it yet. Sidenote: I have tried on no less than 50 rompers in my life, and they basically never fit. By some miracle of god, this LOFT romper that I bought online without ever trying on in stores is by far the best-fitting romper I have ever tried on. Sidenote again: if you pay full price for something at LOFT, you paid 50% too much. Everything there goes on sale 40-60% off at least once a month, so wait for sales!
5) TGIF. That is all.
Anyone have fun plans this weekend? Tell me about how you spend springtime so I can live vicariously through you and your experience with temperatures above 50 degrees.