The good news: I did pretty well with my goals last week.
The other good news: I found and signed on a new apartment! It has [almost] everything I was looking for, including a beautiful kitchen!
The bad news: I'm moving in less than 3 weeks and so life is going to continue to be pretty crazy until then. Did I mention I hate packing?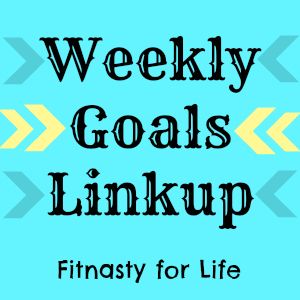 First, last week's goals:
1) 100oz a day. With the exception of Sunday, CHECK.
2) Five workouts. CHECK!
3) Stay within my calorie target every day. Welp, I did this every day but Sunday. Oops. I just don't know how to quit you, Jimmy Johns.
4) 10,000 steps a day. Nailed it every day except Friday.
Onward! Here's this week's plan (it probably looks a little familiar):
1) Five workouts. I have a busy week, so this is going to require actually going to bed on time so I can make room for morning workouts (ugh).
2) No candy. I mean it self.
3) 10,000 steps a day.
4) Purge and pack both closets. I've been in my current apartment for 3 years, meaning I've accumulated 3 years worth of random junk. Time to start fresh, which means purging stuff that I don't need anymore. Anyone want my old Destiny's Child CD?
What are your goals this week?