Let's just get right to it, shall we?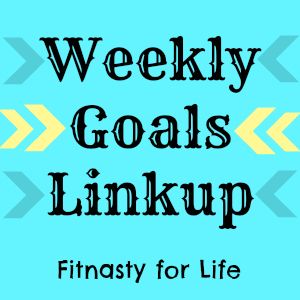 Here were last week's goals:
1) Stay within calorie/points allotment.
LOLOLOLOLOL. Not even close. I'll be honest: I went over my calories every single day. I had an especially indulgent weekend that included "no f&*#s were given" deep dish pizza on Friday night. Why? I don't know, because I wanted it?
Usually I'm pretty good about creating a mental divide between "I'm not in a good mood and I want bad food" and
actually
giving in and having the bad food. Friday I completely and totally ignored that usual mental divide and did the exact opposite. I did feel pretty gross afterwards (the
kind
of "I'm so full I might be sick"), which is a feeling I haven't had in a LOOOOOONG time, but one I used to get all the time when I YOLO-ate prior to making healthy decisions a priority. So, yeah, that's the ugly truth.
2) Grocery shop and meal plan by Tuesday. Despite my epic
failure
on Goal #1, I actually did do this. I even ate my prepped meals throughout the week at work, so really it was the snacking (rather than the meals) that was out of control.
3) At least 4 workouts. Check! I went to my office's gym on Tuesday night with the goal of making my arms as sore as my post-half marathon legs (which, surprisingly weren't actually that bad). I made up a little circuit that involved all of the arm/chest/back machines in the gym, plus some free weight action. Woke up on Wednesday and felt perfectly fine. Woke up on Thursday and legitimately struggled to put my hair in a ponytail because the soreness was that bad. Mission accomplished.
And for this week's goals:
1) Stay within calorie/points allotment during the week. Babysteps, because clearly this goal is harder than I made it out to be last week. I've been eating for maintenance, not for losing, and that needs to change. I am going to NC this weekend for my brother's college graduation, but my plan is to be very committed to the plan until Saturday, so I don't feel guilty for indulging a bit extra while I'm home.
2) At least 4 workouts. Being diligent about workouts when I'm not actively training for a race is foreign to me. I do have a 10-miler at the end of the month, though, so I need to keep up on my fitness if I want to have a finish to be proud of.
3) Focus on skincare! I had my first ever facial last week and the esthetician was pretty appalled at my lack of skincare regimen (uh, taking off my makeup nightly just became routine in the last 6 months...). In my defense, I'm lucky to have gotten away with my lack of regimen for so long because I have pretty decent skin. But lately I've been getting these tiny red bumps near my hairline (clogged pores from wearing a sweatband during runs) and I am starting to see the beginnings of little forehead wrinkles, so I made it a goal to get more serious about skincare before my 25th birthday. Well, $30 at the drugstore later and I'm now the proud owner of everyday sunscreen, face wash, exfoliant, BB cream and a high-maintenance skin care regimen. Now I just have to stick with it.
What does your skincare regimen include? I seriously feel uncomfortably high-maintenance to now have so many products to worry about beyond just makeup removing wipes and the occasional moisturizer.
Your turn! Link up with your weekly goals to help stay accountable throughout the week!