At the time this posts goes up, I'll be en route from DC to Chicago because some idiot thought it was wise to schedule and early morning flight the day after a half marathon and then go straight to work. Spoiler alert: the idiot is me.
Nevertheless, now that the Nike Women's Half Marathon is complete (recap here!), my life can briefly return to some semblance of normalcy. But, as I did last half marathon training session, I gained a few (3-4) lbs in the final weeks of training, thanks in part to an aggressive appetite but mostly to me making irresponsible food decisions. C'est la vie! Now, time to get my booty to the gym and get back on track for summer.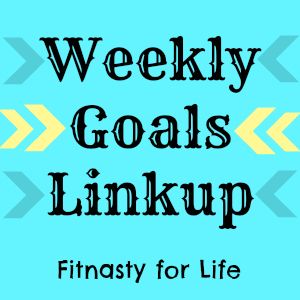 To recap last week's goals:
1) 100oz a day. YEP. Not to be TMI, but I consider myself fully hydrated before a race if I have to wake up to pee in the middle of the night. Mission accomplished.
2) No candy. CHECK.
3) Run a happy and healthy half marathon with my beloved Lianna. CHECKITY CHECK. Find my 2014 Nike Women's Half Marathon Race Recap here!
ONWARD. Here's this week's plan:
1) Stay within calorie/points allotment. Admittedly, I gave myself a lot of leeway on the diet in the last few weeks because, simply, training makes me RUNGRY. It's a special type of hungry ;). Now that my training is over (for a short while, at least), it's time to get back on the wagon and stick with the plan!
2) Grocery shop and meal plan by Tuesday. A long day today doesn't have to knock me off my game for the rest of the week, so I'm committing to grocery shopping to keep my eating (and my dining out expenses) in check.
3) At least 4 workouts.
Obviously I'm going to be taking today off, and maybe tomorrow too. But I've been sorely neglecting my bff Jillian, and I've got access to a great gym for free at work. No excuses if I want to start making progress on areas other than my running game!
What are your goals this week?