How was everyone's weekend?
Mine was spent running 9 miles on Saturday morning and then eating an amazing brunch, obviously. Neither Lauren nor I were really feeling this run. Miles 1-5 were just roughhhhh, but after we stopped for a Shot Blok break at mile 5, I think both our moods picked up. Man, I needed that sugar! After much whining and complaining, we managed to power through and knock out the full 9 in a 9:58 pace! Then this happened:
Heaven in a bowl.
I was tethered to the couch alllll day on Sunday until I finally peeled myself away from Diners, Drive-ins and Dives long enough to run 4 miles. On a scale from 1-10, my desire to run was approximately a -3. Especially when I looked at the weather and saw that it was "feels like 14." WHAT THE HECK, CHICAGO? I have no idea how I pulled off a 9:07 pace because that is by far my fastest 4-miler ever.
I polished my nails in the springiest color I could find in hopes of ushering warmer weather. So far... it's not working. The highest high this week is only 44. Sigh.
Speaking of bright colors, I finally pulled the trigger on my next pair of running shoes! I've been running in the Saucony Ride 6s since September (I previously wore the Ride 5s) and I really love 'em. I used to experience toe numbness while running, but now it hardly ever happens. I use an app called Shoedometer to track my runs so I'd know when to replace my shoes, and I'm nearing the 300-mile mark on my current kicks and the treads are definitely showing some wear and tear. In order to have time to break them in before the Nike Women's Half (one month and 3 days away!!), it was time to bring these new pretties into the rotation:
BTW, if you already have a favorite pair of running shoes, check out 6PM.com for AWESOME deals-- like 50% off retail! Of course they had every Saucony shoe except mine... but definitely check it out and hopefully you'll have better luck than me.
And that concludes this week's photo-dump. If you don't already, follow me on Insta and you can feast your eyes on all of my pitiful attempts at photography and shameless daily Garmin postings.

On with the goals!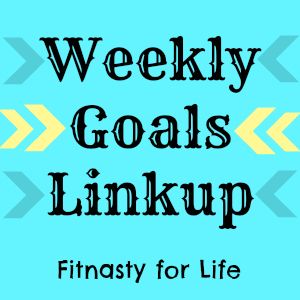 First, time to be accountable for last week...
1) 100 ounces of water a day.
Er, I did this probably 5 out of 7 days.
2) Complete 4 out of 5 runs. Check! I was THIS close to bailing on Sunday, but dammit, I did it.
3) 10,000 steps a day. I did this 4 out of 7 days. But I got 27,000 steps on Saturday with my 9-miler!
Here's what's on tap this week:
1) 10,000 steps a day. Seriously, I need to get back on track, especially on my non-running days (Monday and Friday).
2) 100 ounces of water a day. Yes, again.
3) 7 hours of sleep a night. My sleeping patterns were pretty horrendous last week, thanks, in part, to a 3:50am wakeup call when I was in NYC. But the trip was a great success AND I even managed to squeeze in a quick lunch with this pretty lady:
My lovely friend Ashley who recently moved from Chicago to NYC. Come back, Ash!
4) Beat my pace goal for the Shamrock Shuffle. I wrote down a 9:50 pace for next weekend's 5-miler, which really shouldn't be a problem. Here's a fun fact, though: I've never ran a race at a <10 minute pace. The race is on Sunday after Saturday's scheduled 10-miler, so fingers crossed that I have a good running weekend!
Your turn! What are your goals this week?