Hello long lost blog friends! My weekend was anything but relaxing, but it was still a good one. If you're here for the goals, there's here, just at the bottom of the post :)
As soon as I left work on Friday I scrambled on over to Navy Pier for the Shamrock Shuffle packet pickup. The expo was actually not as chaotic as I expected, and there were some great companies there-- Nuun (one of my favorite hydration choices), an awesome used shoe vendor, other race companies and more. Soooo this happened:
Rock 'N Roll Chicago Half Marathon registration was $15 off if you registered on site, plus a free tank. Annnnnnd my new shoes haven't arrived yet so naturally I justified buying another new pair of running shoes. In my defense, they were only $60 (they retail at $120) and in my size and style. With 3 half marathons this spring/summer, I'll certainly need them! Guess I'm pretty invested (mentally, physically and financially) in this running thing. WHO AM I?
Saturday kicked off with my dreaded 10-miler. Ten is just a big scary number, and even though I've run this distance before, it is still such an obstacle in my mind, especially because I was running this one solo. I blame the double digits. Despite getting a later start than I wanted, I actually felt pretty solid for the first 7.5 miles. I even had an awesome tailwind heading south on the Lakeshore Path.... which naturally turned into a vicious evil headwind as soon as I turned around to head back North. Real talk: I legitimately considered riding that tailwind south until I finished out my miles and hopping an Uber back home, but I convinced myself that the headwind was actually making me a stronger runner. Who knows if that's actually true? The last 2.5 were not pretty, but I even surprised myself by maintaining my 9:50 pace (wut?!) and finishing out as strong as I could. 10 miles? Check!
The rest of Saturday was spent cashing in on my Chipotle bribery meal, followed up with some froyo for good measure, and then spending far too much time and money in Target. Seriously, if you are able to leave Target without spending $50 more than you planned, I salute you. However, if you haven't downloaded the Cartwheel for Target app yet, you must! You can add instant coupons to your account and scan it at the register. I saved $11 for basically doing nothing at all.
Sunday morning's 7am wakeup call was actually not terrible, so my roommate and I moseyed on downtown to meet up with our friends before the race. The weather report called for a high of 60, but unfortunately the race start was only 33. With a race of this size (40,000 runners!) mucho signage and logistical planning is needed to keep things from dissolving into chaos, and, unfortunately this race was a bit chaotic. There was just not nearly enough signage pointing to gear check (there were three separate ones, and not really close together), and the corrals had such narrow entrances there was no way everyone could enter (there was a huuuuge line) before they closed. We ended up hopping a fence to get in, but made it with a few minutes to spare. We were off!
None of us actually planned to run together, but I spotted Lauren (my normal long-run buddy) right behind me about a half mile in, so we decided to try to stick together. I clocked our first mile in the high 7's (WHAT THE WHAT?) but we relaxed into a more comfortable 9:20-9:30 pace as the race continued. My legs had been sooooore when I woke up, but running actually felt pretty good... for the first 3 miles. The fatigue started to rear its ugly head around mile 3, but I just tried to push through as much as I could. Lauren and I weren't too chatty, but it was still good to have someone to run with! The only "real hill" of the route was of course during the last mile, and I just channeled my dad who is the hill master: "just keep chugging, just keep chugging."
As soon as we crested the hill, the finish line was in sight. Lauren told me to go ahead and I trucked it as fast as I could. My goal was to be under a 9:50 pace, and... I did!
Who would've ever thought that on the heels of a 10-miler, I would be able to crush my goal?! For fun, I looked up my time at last year's Cinco de Miler (my first 5-mile race).
I shaved almost 2 minutes/mile off my pace!
:
Needless to say, today is a much deserved rest day. Now if only I could avoid the bottomless pit sense of hunger that follows my long-run weekends.
On with the goals!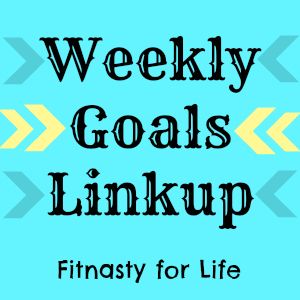 Accountability check on last week's goals:
1) 10,000 steps a day. CHECK.
2) 100 ounces of water a day. CHECK.
3) 7 hours of sleep a night. No, epic failure.
4) Beat my pace goal for the Shamrock Shuffle.
HELL YES CHECK.
Here's what's on tap this week:
1) 10,000 steps a day. Yes, again. I need to make this a habit, especially on my non-run days (Monday and Friday). BTW-- if you have a Fitbit, let's be friends! My email is carolyn[dot]baumgarten[at]gmail[dot]com.
2) Minimum 6 freggies a day. I've definitely not been as diligent with fruits and veggies since the conclusion of the Chicago Achievers Project.
3) 7 hours of sleep a night. I mean it, self.
4) No skipped runs. I haven't gotten in a full week of 5 planned runs in a few weeks, so it's time to get serious. Less then 4 weeks until race day and it's time to get serious!
Your turn! What are your goals this week?