Is there any better way to start the week than by having Monday off? I THINK NOT.
Don't mind me, I'm just over here binge-watching House of Cards (ohmygodohmygodohmygod) and coveting every single dress in Claire Underwood's wardrobe. I 'spose I can take a short break in the name of the Weekly Goals Linkup :)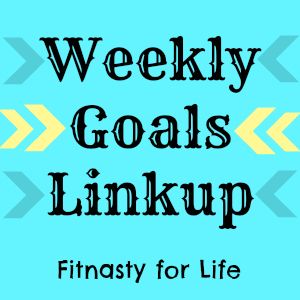 First, checking in with last week's goals:
1) No unaccounted for snacks.
Check! Although, I had to take drastic measures to keep myself from polishing off the Nutella:
For the record, I resisted. So far.
2) Print out training plan and complete four runs. Check-- not only did I do four runs, I did all five! I even found a slush-less path, which makes me far more excited than it should. But I knocked out 4 miles in 39 minutes on Saturday which is really speedy for me!
Valentine's Day. That candy actually remained untouched.
3) Make a dentist appointment. Uh. I got recommendations from friends to sort through. Making one this week. Promise.
4) Get in 11,000 steps every day. My methods were a little strange (I did laps at the bar from 11:47pm-midnight on Saturday because I was 500 steps short), but I got in 11K steps every day this week. #nailedit
Onward. Here's this week's game plan:
1) Get in 2 Jillian dates.
When running picked up, I threw Jillian on the back burner (sorry, Jilly). But these arms aren't gonna tone themselves. Ultimately, I know working on strength will help me with running, so here's to doing a better job of integrating the two. BTW, have you entered my Ripped in 30 Giveaway yet?
2) 11K a day. Let's see if I can make this happen two weeks in a row. Even if it means going for an hour-long walk at 11pm on Sunday night to hit the goal (...again).
3) Grocery shop and meal plan.
I made this beaut (above) last week and it's DELISH. I kinda failed at meal-planning aside from this, though. Which maybe meant that I ate Pockets three times last week (unapologetically). Still, I can do better. PS - Blog post about my grocery shopping habits forthcoming, as suggested by Amy!
Alright friends, your turn!