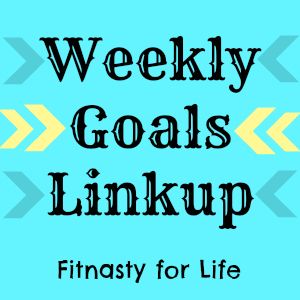 Hello friends! How was everyone's weekend? Mine was filled with bowling (confirmed that I'm just as terrible as I've always been), celebrating National Margarita Day, and being a couch slug ALL day on Sunday.
Oh-- and I had a 5-miler on the schedule for Saturday. I was pumped to get out and run, but I'm convinced the universe was conspiring against me. For starters, I've been having issues with iTunes radio. It'll randomly stop playing a song, and I have to go in and re-select the playlist. So that's annoying. Then Garmin got stuck on 1.22 miles for, oh, 15 minutes. And after a 9:15 first mile (speedy for me!), I'm pretty sure it did not take me 15 minutes to run my second mile.
Then... it finally happened. I ate it on the ice on the Lakeshore path. My pride and buns hurt (I have a sweet bruise), but I told myself that as long as I ran 50 minutes, I'd call this run a victory. Katy Perry's "Roar" came on next, which is exactly what I needed, and I finished my loop at 56 minutes. Imagine my happiness when I came home and found out my route was actually 5.76 miles!! Trust me when I say that I never expected to be so speedy (9:49 pace) on my first 5-miler in over 3 months. I've got big plans to work on my speed after the Nike Women's Half, but I'm pleasantly surprised at how much I've improved, especially since taking time off November-January.
Go home Garmin, you're drunk.
On with the goals! Last week's recap:
1) Get in 2 JM dates. Done and done! Man, I forgot how much those damn duck walks hurt.
2) 11K steps a day. Er, I totally slacked on this twice. I hit 15K on two separate days, so that makes up for it, right?
3) Grocery shop and meal plan. Yep-- packed my lunches all week, and only bought 2 meals out (dinner on Friday and lunch on Sunday). Success!
This week:
1) Re-start the 100 pushups challenge. I downloaded this app a million years ago and only made it through about 10 days of the challenge. Tank top season is coming and my guns could use the work.
2) No pop at work. Do you know how much I don't want to make this a goal? Let's be real, I'm never going to give up pop for good, but I don't need the 1-2 cans I drink a week at work.
3) Complete all scheduled runs. After my 5 miler turned into a 5.76 miler and working out 6 days in a row, I gave myself a pass on yesterday's 3-miler. I've been feeling strong so far, and, while I'm definitely sore from the jump from no miles a week to 15+, I want to stick as close to my plan as possible. This week's mileage is 3, 5, 3, 4, 6 for a total of 21 miles. Bring it on!
Your turn! What are your goals for the week?