First of all, HOLY COW. Thank you SO much for all of your kind words on Friday's blog post! I always feel a little weird talking about my steps for success because, well, I'm not there yet. But I'm so so excited that many people identified with the same success factors and enjoyed the post. Thank you!

Secondly, accountability time. These were my goals last week:
1) Bring lunch to work every day.
Welllll, I did this every day but Wednesday. My favorite lunch place from my old office finally opened a new location just a few blocks from my new office. Natually I had to show my appreciation by going and getting my "regular" there.
2) Get in five workouts. Not only five, I got in six. I did two "doubles" with JillyBoo (I only count those as one workout though). BTW, JillyBoo which is what I call Jillian in my head to make her seem less mean. We moved on to week four on Saturday, so I guess you could say things are getting serious. And instead of lazing around all day on Sunday per usual, I used a guest pass and hit up the gym with my roommate. Score.
You have to take a pic of the elliptical or it doesn't count.
I read that on the internet once.
3) Cross those nagging items off my to-do list. Uhhhh, I didn't clean the bathroom, but everything else is done. Except at my hair appointment I accidentally went scarily blonde and now need to get used to it.
On to the fun part! JK LOL. But accountability is good.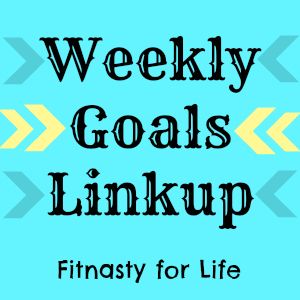 This week is probably going to be tough because while I have today off (woop woop!), my beloved beautiful college roommate is coming to visit which means the potential for lots of indulging. I'm going to try to set myself up for success as much as possible by really buckling down on the meals I have the most control over early in the week. I am a firm believer in occasional indulgences (duh), but I'm still going to try to be pro-actively good to save my points/calories for the weekend!
Tripod during graduation week (over 2.5 years ago!).
Can't wait to recreate this weekend.
1) Healthy homemade lunches all week. I made my favorite lazy buffalo chicken dish (are you noticing a theme here?) to keep things on track during the days. "Recipe" forthcoming!
2) Get in four workouts. Because I'm nothing if not a realist.
3) Pick and choose indulgences. Having visitors and eating out more often than normal doesn't mean that every meal has to be a splurge. I'm going to aim to eat 2/3 healthy meals each day when my friend is in town. So I'll be doing things like getting my omelette with egg whites or choosing lighter sushi options to try to counter-balance the extra wine and upcoming Chicago Restaurant Week indulging.
4) Get 10,000 steps a day. In anticipation of my motivational group that starts Tuesday (more details on Wednesday!), I'm going to work on bumping up my daily steps. I already walk a decent amount living in a city, there are times when I take shortcuts (taking a bus instead of talking 5 blocks) when I really don't need to.
Bring it on!
How are you setting yourself up for success this week?