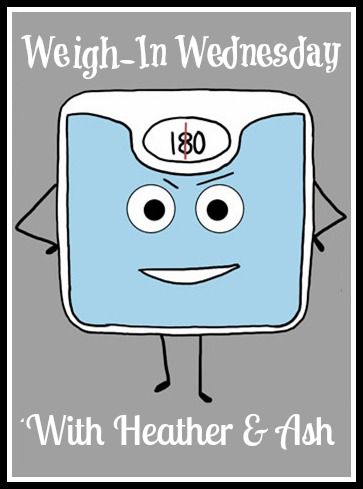 So, uh, it's been awhile. I wasn't avoiding this linkup by accident. Basically, a whole slew of excuses (and bad eating, mostly) meant that my weight crept up throughout December, and I started the New Year about 9lbs up from my lowest weight of 165.4. OH THE HUMANITY.
You mean I can't eat unlimited cookies and mac & cheese and Nutella cheesecake brownies and pot roast and expect to maintain?
ANYWAY, I did my favorite thing for the first few days after I got home which was deny, deny, deny.
"Oh, my scale's batteries are almost dead [TRUE], so that's why this number is inaccurate [FALSE]."
"These pajamas must weigh like 9lbs."
"I'll just drink a ton of water and it'll fall right off!" Yeah, okay champ.
In my pre-weightloss days, I did extensive testing on my theory that the more you deny something, the more it makes that thing untrue. Turns out that theory is wrong.
And thus begins the rekindling of my love affair with tracking every damn thing and making good choices (crazy, I know). With the exception of an indulgent brunch on Sunday, I've been back in business since New Years Day. Meal-prepping, drinking water, and even letting Jillian kick my butt with week 3 of Ripped in 30.
Anyway, here are the dirty deets and I'm happy to report that at least things are moving back in the right direction:
Last Week's Weight: 174
Onward!

How was your weigh-in Wednesday?