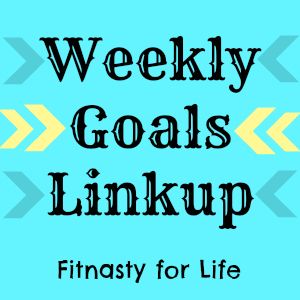 Accidentally getting a late start on this one because of a weekend that included far too much fun and far too little sleep. The Tripod Reunion weekend was obviously a great success! From restaurant week to jazzy nights, to brewery tours and comedy clubs, we really packed a ton into a short period of time. So good to reunite with my two college loves in my favorite city!
1) Healthy homemade lunches all week. CHECK.
2) Get in four workouts. CHECK.
3) Pick and choose indulgences. Mostly check. Definitely more alcohol than normal last weekend, but my eating wasn't toooooo terrible.
4) Get 10,000 steps a day. Mostly check. Got in 10,000 steps every day except Sunday, including 13,000+ on Friday and Saturday!
And for this week, here's my game plan:
1) Get in five workouts, including at least 2 runs. I'm going to die when I start half marathon training if I don't start running more, like, yesterday.
2) Hit my macros 6/7 days. Chicago Achievers Project has us aiming for 80-100 grams of protein and 9-11 fruits/veggies each day. I managed to hit this during the week last week, but wasn't able to with so much eating out over the weekend.
3) Hit 11,000 steps a day. Living in a city makes it relatively easy to get in extra steps (though the sub-zero temps definitely pose a challenge to that!). By taking the long way around my office and walking to the train each day, I think this is a reasonable goal.
What are your goals for the week? Link up and share!