If there's anything that can ease the difficulty of returning to real life after a holiday vacation, today's exciting news certainly made more manageable.
1) I got a new job! I've really enjoyed my current job (where I've been contracting since August), but I am so excited for what's to come. I'll have roughly the same responsibilities as where I am now, but I'll be working in a much larger agency and department. It's a phenomenal opportunity for me and I am so excited to start next Monday!
2) I got selected to participate in the Nike Women's Half Marathon in DC! My college roommate, who lives in DC, also threw her name in the lotto and was selected, so we'll be running together come April 27, 2014.
On two other completely unrelated notes:
1) The weekly goals linkup is going to be on hiatus until after the holidays. Not that that's any excuse to slack on the diet and exercise front (yeah, workin' on getting back on the bandwagon after Thanksgiving… woof). I just don't have the time to dedicate to it before the holidays, but it will return!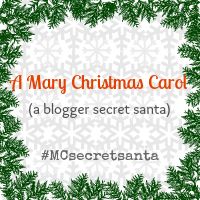 How was your first day back from the holiday?