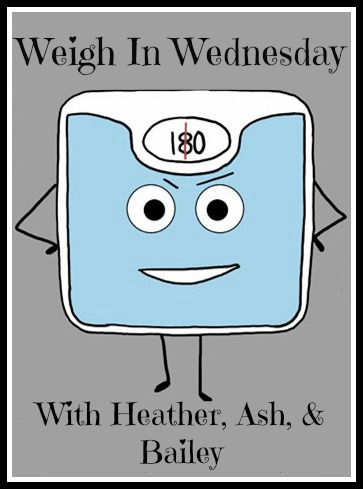 Last Week's Weight: 167.4
Three posts in three days? Who does this girl think she is?
Well, this may look like the same weight as the last time I participated in weigh-in Wednesday (here), but I had bounced up into the 168/169 range for a week or two, so this is actually a loss for me.
The bigger revelation for me is that I was able to get a loss when I haven't really run at all in the last two weeks. As I mentioned, I'm dealing with achilles tendinitis issues, which has pretty much completely killed my running game since the Hot Chocolate 15K about 2.5 weeks ago. Running comprises roughly 90% of my workout regimen, soooo I've been going nuts and not knowing how to fill the void. Did I mention I hate gyms?
So, I've been attempting to fill the running void with yoga (3x a week), and I had the realization last night that if I actually want to see a difference in my core, I need to, oh, work on my core. SO CRAZY RIGHT?!!!? So, expect me to be pinning up a storm for exercises I can do until I'm back to running.
Oh, and I'm sure my no-takeout hiatus is also mostly responsible for this week's weight loss, which means, sadly, my Sopraffina Italian Chef salad love affair is on the back-burner so I can focus on healthy eats. I actually love cooking, I just hate grocery shopping living in the city and having to lug back 19 bags the 3.5 blocks from the grocery store because I am too cheap to take a cab and too proud to get a grandma city grocery cart.
PS- This lil' blog of mine is undergoing a facelift! It's still a work in progress, but hopefully it's significantly less ugly than it was before.
PPS- BIG BIG BIG awesome super-exciting holiday-related announcement coming tomorrow!
How was your weigh-in Wednesday?