Five days of blogging in a row. Someone call Guinness!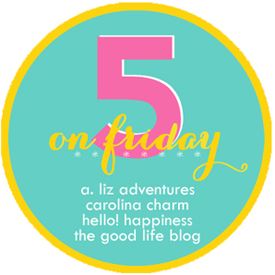 I actually started writing this post with the intention of making it less of a stream of consciousness than usual… and I failed. So you've been warned.
[ONE]
I really can't say enough good things about this recipe. I was not a believer in the church of spaghetti squash until I finally found a recipe with enough cheese/butter/milk to make it palatable. This is IT. And for those days when I just want to eat a whole lotta something (read: daily), it's a good low-guilt option. Next time I think I'm going to try it with the addition of turkey sausage or mushrooms.
[TWO]
If you know me in real life (or follow me on Twitter), there's a good chance you know about my utter fascination with personality tests and analysis. I discovered this gem about Myers Briggs personality types and socio-economic status last week and shared it around the office. So interesting!
PS- I'm an ESTJ. Other famous ESTJs include Hillary Clinton, Dr. Phil, Michelle Obama and Emma Watson. If you want to take the test for yourself, here's a pretty decent one that you can take online for free.
[THREE]

If even in my life I am a little sad, I need to remember to watch this video: the definition of "dance like no one's watching" (in a place where people most definitely are).
Fun fact: even though this video was actually recorded in 2009, it recently resurfaced. The video went so viral that it bumped Bon Jovi's 25-year-old hit back into the Billboard Top 100.
Last Thanksgiving.
I'm going back to Cleveland on Tuesday for Thanksgiving! Ever since my family moved to Charlotte in '09, I don't get to see all my extended family in Cleveland all that often, so I'm really excited for a few days of relaxation and family time (and green bean casserole… OH the green bean casserole).
Last Thanksgiving with my beautiful younger cousin! Un-pictured:
her enormous heels. We will need a new pic this year :)
[FIVE]
Have you heard? The bubbly/wonderful/gorgeous/spunky/awesome Mary (of Babble & Bloom) and I are hosting a Blogger Secret Santa!
All of the details are in yesterday's post, but the gist of it is: sign up by emailing marychristmascarol@gmail.com before 12/5 (or right now!). We'll send around assignments on 12/5, including some helpful info from your secret santa to help you shop for them ($20 max)! Feel free to share the button or hashtag (#MCsecretsanta) and get as creative/sneaky as you want!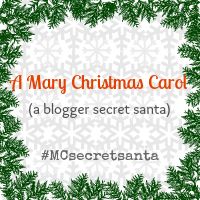 Do you know your Myers Briggs personality type? Is it accurate? Any fun Thanksgiving plans?