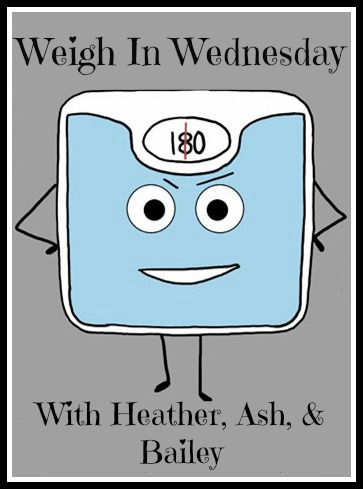 Last Week's Weight: 171.4
I obviously didn't blog last week's weight because I was really busy being a terrible blogger all week, not to mention annoyed at the 2ish pound gain thanks to horrendous eating in North Carolina and the wonders of being a woman.

HANYWAY, I'm baaaaaaaaaack and down 4.4lbs this week, which brings me to a new lowest weight of 167lbs! At the risk of jinxing myself, I think I may have finally kicked that stupid plateau that kept me in 172-177 range for roughly 3 months. I've lost weight in 5 of the last 6 weeks, which puts me back on track and within 17lbs of goal weight!
I also wanted to say thanks to everyone for your sweet words on yesterday's post. I'm glad I was able to strike a chord with so many of you, and that we're on the same page with choosing our OWN goals and celebrating our individuals victories. Mission accomplished!
How was your weigh-in Wednesday?