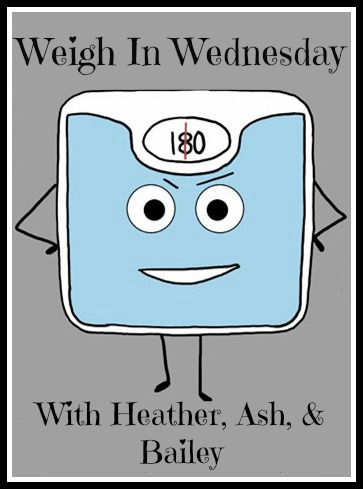 Remember that time I had a weight loss blog and then didn't blog about my weight for weeks?
Oh, yeah.
Well, I'm baaaaaaaaaack, and I've got good news:
Last Week's Weight: 173.0
Current Weight: 171.8
Change: -1.2
Total Loss: 56.2
As I mentioned, half marathon training definitely stalled my weight loss. I've still been weighing in this whole time, I just haven't been posting, because when I was training I knew eating enough was more important to me than losing weight. In fact, I just looked back through my weigh-ins and I've been hovering between 173-178lbs since JUNE 26th. Woof. Glad to finally break into the 171's, which means hitting a new lowest weight and getting close to the 160's!
Regardless of the plateau schmateau, I've been feeling pretty great lately (more on this in the NSVs, tomorrow). I'm getting back into a running regimen, and I have a 10K coming up this weekend. My eating has been on point this week... even allowing for tater tots at lunch yesterday (YUM).
So, I definitely plan to get back to regularly posting my weekly weigh-ins for accountability now that things are a little more normal around here.
Here's to chasing the next milestone!
How'd your weigh in go this week?