Briefly, a weigh-in: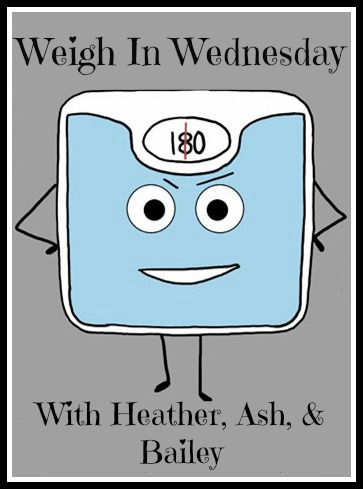 I mean, it is what it is? After reading numerous blog posts and talking to the lovely Karri @ Babe Before Baby, I fully expect my weight loss to plateau in the next two weeks. And you know what? I'm okay with that. Properly fueling >>> weight loss if I want to be at peak performance on race day.
And more importantly, I had a "I feel awesome" body day the other day. <Shameless selfie alert> Hayyyyy:
Afterwards, though, back to the grind! I already found a gym in Chicago that offers a free week of fitness classes for new members. I know I'm definitely going to need to mix it up with something other than running post-half. More on that to come.
Onward!

One of my favorite blog ladiez is the hilarious Kay from Kay's Best Intentions. She's a fellow midwesterner navigating the weird waters of young adulthood, and obviously I can completely relate. Kay tagged me a few weeks back in a "Six Things You Should Know About Me" post, so, much belated, here are my answers:
1. What's the best piece of advice anyone has given you?
My dad taught me that no job is worth sacrificing family/personal time. He's one of the hardest-working people I know, but he's always made time for the things that really matter to him.
My 'rents. AREN'T THEY THE CUTEST?!
2. Blogs you're loving right now? Piggy-backing off Kay's answer here, but I can't get enough of Forty Days of Dating! It's about two friends in NYC who decided to date each other for forty days, just to see what would happen. There's a lot of ups and downs, and they're so close to the end, I can't wait to see what happens!
3. What's your biggest struggle in life? I haven't talked about this on the blog before, but I actually struggle with depression and anxiety. I was first diagnosed in the fall of my senior year of college, when I think a number of factors/life events just stacked up and really stretched me beyond my limits. I've typically dealt with stress really well, but this was completely different. No matter what I did, I just felt like I was followed by this black cloud that made me want to completely withdraw from everything/everyone and just watch TV and sleep all the time. Also, the depression prompted frequent anxiety attacks that were mentally draining and made me withdraw even more. I was so far from being my normal self, but I had no idea how to fix it.
Long story short, I got things under control and finished my senior year out in a much better place than when I started. I can still sometimes feel the symptoms creeping back in every once in awhile when I'm starting to get over-stressed (tiredness, withdrawing socially, etc.), but I've become much better at recognizing when I'm going in the wrong direction and making adjustments before things get out of control.
College graduation day with my
best friend from high school! (oh, and
about 40lbs heavier than I am now)
4. How did your blog come about? I've been a blogosphere lurker for years (years!). I'd always wanted my own blog, but never had an idea for a blog that I could actually stick with. Now, I know that being Fitnasty for Life is truly important to me, and something where every day gives me something new to write about. Every day is a journey, but I love being part of such a supportive group of bloggers all working toward the same goal: healthiness.
5. Name one good deed you did that went unseen. I found $100 on the ground in a restaurant and turned it in to a manager. I learned shortly after that it had fallen out of one of the server's books. I can't speak for that restaurant, but as a former server that $$ would've come out of my pocket if I had lost it!
6. Tell us something we don't know about you. I have two claims to fame: I was the 3rd place Lincoln Douglas debater in the country as a junior in high school (hashtag nerd alert!). Also, I once won free Bears tickets at trivia for correctly guessing the exact number of rooms in Buckingham Palace. Hint: it's 775.
Debate nerd fo life.
I'm passing on the six questions torch to these lovely ladies:
If you could eat one food for the rest of your life, what would it be?

What's your greatest accomplishment?

Who inspires you?

Who is/are your blog crush[es]?

What's one thing on your bucket list?

What's something we don't know about you?