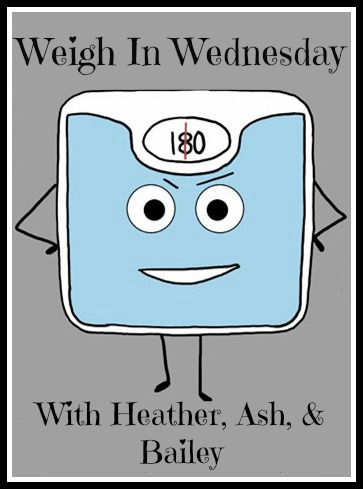 HAPPY WEDNESDAY. I'm relieved/excited/thrilled to report that—despite my best efforts on vacation to sabotage my own weight loss—I've reached a new low. Low weight, that is. Yeehaw!
Disclaimer: This is by no means an average weekly weight loss for me, but I was COMPLETELY healthy while doing so. I consistently ate 1200+ calories a day, and worked out four times. This is not a normal number to lose on a weekly basis, nor to I advocate trying to lose more than 2lbs a week. Seacrest out.
Last week's focus was to focus on the cleanup: cleaning up my workout regimen, cleaning up my diet, cleaning up my alcohol intake (which, in Ireland, was basically daily)... and it worked! I missed Sunday's scheduled 4-miler, but otherwise, the week was a homerun. Perhaps I just needed a crazy week of non-stop eating to bust through the small plateau I was dealing with pre-vacation.
In less exciting news, I'm reallllllly trying not to stress about finding balance with the new job. I'm ecstatic about the new job. I love it. It's exactly what I want to be doing. I'm grateful to be employed again, especially in such a great position.
BUT without sounding like an extremely whiney baby... I spent the last 6 weeks essentially focusing on little more than writing cover letters and running whenever I damn well pleased. Now that I'm in the final weeks of my half marathon training (T-25 days!), I can't lessen my focus on the race, so I'm trying to find that delicate balance between work, health, and personal time. And blog time. Oh, and occasionally trying to have a social life. (HAH!)
I've dealt with stress issues in the past, and—historically—the sleeping issues I'm currently experiencing are a first sign that my body (mentally, physically) is going through an adjustment. So, I'm in the process of getting my annual wellness appointment on the books, and really just focusing on me.
Anyway, to end on a lighter note, I can't fully express how grateful I am for the support of the weight loss community. You are all awesome, and I'm inspired and motivated by so many bloggers on a daily basis. And for anyone who visits my little corner in blogland, thank you!
PS- If I don't reply to your comment via e-mail, it's probably because you're a no-reply blogger. Here's how to fix that.
How did your weigh-in go this week?