I've returned from Ireland after an amazing week filled with lots of this:
Me, Sam, and Deirdre (Sam's mom) at the top of
Dun Aonghasa in the Aran Islands
Cliffs of Moher
Why yes, that fish fillet is larger than the plate.
Oh, and of course a little bit of this:
Last night in Ireland!
I spent the week with my best friend Sam and her family, who went to Ireland to visit Nana (Sam's Irish grandmother) for her 80th birthday. After throwing a giant birthday shindig on the night we arrived, we spent two days in Dublin, and then set off to adventure around Ireland. We spent time in Galway, the Aran Islands, and Donegal, with plenty of good craic (Irish for good fun) along the way.
Now, I knew this going in: eating and traveling do not go together unless you do some VERY careful planning. Being in a foreign country, and at the mercy of a lot of travel plans meant that I pretty much just ate whatever, whenever. And that included irish breakfasts (2 eggs, toast with butter, black pudding, white pudding, sausage, rashers, and grilled tomatoes), fish and chips, sandwiches, etc. etc. etc. Basically, fruits and veggies were not easy to come by, and I was definitely feeling it!
That, and my half marathon training was basically a rest week. I got in one run on our first full day in Dublin, but otherwise our late nights/early busses/early plans made it near impossible to work out.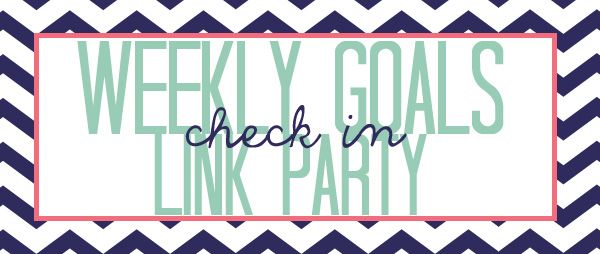 Time to get back to accountability with Jess' weekly goals linkup!
My mission is simple: detox and back to training!
1) Get in all scheduled runs. Last week I was supposed to have a 9-miler on the books (didn't do it because of Ireland), which means this week's long run is 10. I've felt pretty good on my last few long runs, so I'm just going to push forward with this week's workouts as scheduled. This means I've gotta get through a three 4-milers, a 6-miler, and a 10-miler this week.
2) Water. Is drinking water all the time really so American? In some ways we're spoiled here to always get water on the side at restaurants-- something that doesn't happen in Ireland! I struggled to stay hydrated in Ireland, so I'm shooting for at least 100oz a day this week.
3) Good eats. I didn't track at all last week, so it's back to basics with my WW and MFP tracking. I've got some exciting things happening this week (more on that soon!), so I'm keeping this simple and going back to the tactics that helped me lose the first 50lbs: stocking my kitchen with healthy foods, making good choices, and sticking to the plan.
What are your goals this week?