Wendy @ Daily Dose of Del Signore
Veronica @ V Watts' Thoughts
Morgan @ Fat to Fit Confessions
Tiff @ The Fit Train
Katie @ The Carb Monster
Alisha @ Coily Locks
It was 6-mile run weekend!
A recap: I was a little nervous because of how hot it's been lately, which has definitely impacted my endurance. Also, I've only run 6-miles
once before
, and it got
tough
towards the end. But I went to bed super early (you mean other 24-year-olds don't go to bed at 9:15 on Friday nights?!) and was rise and shine at 6:15am on Saturday.
I had hit up
Universal Sole
(the awesome specialty running store 2 blocks from my apartment) to get some pro tips on fueling for longer runs. I've read that runners should begin fueling on runs of 60+ minutes, so it was time for me to start. Also, my dad offered me some words of wisdom from his own experience running a full marathon and a handful of halves (he'll be running the half with me in September!):
LAWL. My dad, in a nutshell.
I heeded John-boy's advice and grabbed two different types of fuel at the store: Cliff ShotBloks (in cran-razz and mountain berry), and Cliff Shot Gel (in chocolate and razz). The running guru at the store asked if I ate before my runs (no), so he recommended taking one fuel about 45 minutes before my run, another one 45 minutes in, and then every 15 minutes or so after that. He said to use one type of fuel on each long run, which will help me figure out what works best for me.
The ShotBloks are actually two servings per package (6 bloks total), so I ate 3 of the cran-razz around 6:20am with a glass of water. They were surprisingly tasty, and about the consistency of gummy bears. I put the other 3 bloks in a ziplock and tucked it in the zippered pouch in the back of my running capris. Also, running guru said I'd need water with the fuel, so I froze a water bottle overnight and just carried it with me. It wasn't too annoying, and I noticed a huge difference in my endurance with the hydration (I drank the whole 24oz bottle by the end of my run).
Anyway, the run itself felt
fantastic.
When I started, I actually wondered about tacking on an extra .2 to make it an even 10K (
one of my goals
) before telling myself to calm the heck down and take it one mile at a time. I usually know within a mile whether a run is going to be awesome or if I'm going to spend the next 2+ miles just struggling to keep my sweaty carcass moving along (you're welcome for that visual). I had hoped to keep a pace of 10:30-11:00/miles, and told myself that distance was more important than speed. But as I neared my turnaround point, I was still feeling great, and I knew I could push myself a little bit on the pace. I fueled around the 37-minute mark while waiting for a crosswalk, and could feel a noticeable difference in my energy level about 10 minutes later.
What you can't see in this picture is that my hat was an entirely
different shade of green by the end of my run. Disgusting.
How'd I do?
My first 6-miler (late April)
clocked in at 67 minutes, an 11:18/mile pace. Saturday, I ran
6.22 miles in 63:26, a 10:12/mile pace. BOOM.
Mindy, over at One Girl Revolution,
blogged last week
about a confidence-building 3-mile run she desperately needed, and this was definitely mine. I had a 4-miler on Sunday and I didn't feel nearly as dead as I expected to be! A little hip soreness, but otherwise fine. Bring on this week's 7-miler :)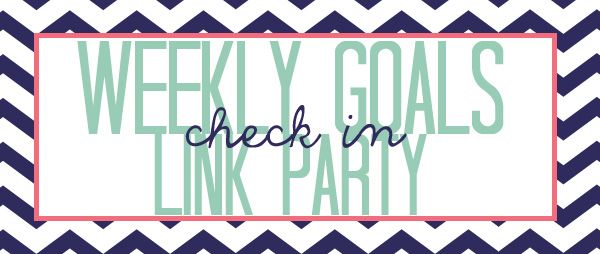 Speaking of this week, I'm linking up with Jess to set some goals:
1) Running Game Plan: I need to change up my training in order to accommodate this weekend's travel to Nashville for my friend's wedding. This week's training includes these runs: 4, 5, 4, 3, 7. Usually Mondays and Fridays are my rest days, but here's my revised game plan:
I'll be on a Megabus to Nashville all day Friday, so hopefully an early 7-miler will make for great napping. And fingers crossed that I can get my booty out of bed Saturday for 3 miles before the wedding festivities begin!
Sidenote: I'm currently getting some awesome blisters on the inner edge of the balls of my feet (both feet). I wear good socks and my shoes are only at ~275 miles. The blisters are smallish and under calluses, but one is kinda painful. Any recommendations?
2) Track Everything: My goal is still about 25lbs away, but I'm starting to think about maintenance phase anyway. I figure I'll either do one of two things: a) Join a WW location once I have 10lbs to go so I can get lifetime status, or b) Forgo WW and switch over to My Fitness Pal. Just out of curiosity, I'm going to start simultaneously tracking on MFP (while still doing WW), just to start to figure out where my actual numbers are, so I can get a handle on calorie (rather than points-based) tracking. Here's my MFP profile if you're curious!
What are your goals for the week?