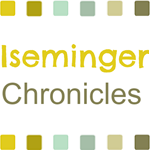 I guest-blogged about my running journey and tips for beginners over at Ashlee's blog, Iseminger Chronicles, on Friday!
She's super-honest and funny, and currently in the midst of her own weight loss journey to lose 75+ lbs.
Also, she's just signed up for her own first half marathon!
You should follow her
if you don't already!
October 2012 (228lbs) vs. June 2013 (179lbs)