They say you are what you eat.
In that case, last week I was:
wine, so much wine

french fries

tacos

cornbread

Taco Bell (lordy)

A dangerous Nashville drink called a Bushwacker (basically a Kahlua milkshake)
I was in Nashville this past weekend for my sorority sister's wedding, which was absolutely amazing. Laura, the bride, was actually my "big" in my sorority (as in "big sister," for those who don't speak sorority). I was terrified that the wedding would be outside in the Nashville heat, but thankfully Laura knew that indoors was a better choice. We were inside in a charmingly rustic venue called Houston Station that had exposed brick and wooden beams, really beautiful lighting, and a giant dance floor :)
My pictures are all pretty crummy, so you'll just have to take my word for it. Suffice to say, the ceremony was short and sweet, Laura looked stunning in her dress, Jason (the groom) was very handsome and so much fun (I'd never met him before!), and we all had a blast.
Time to pony up and get back on that wagon. According to WW, I've eaten every weekly point AND every dang activity point I've earned so far this week, and they don't reset until Wednesday.
But I now totally understand that when you eat like crap, you feel like crap. I feel sluggish and dehydrated, and my skin is rebelling against me. Send help. And by help, I mean salads.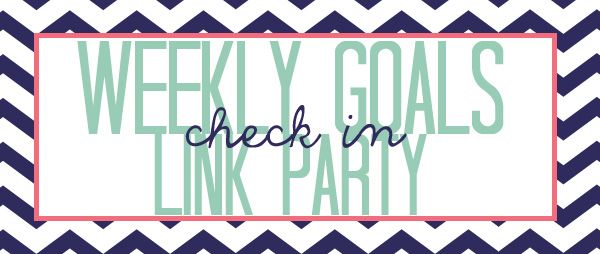 With that, time to get my ish together with Jess' weekly goals linkup. First, a quick recap from last week's goals:
1) Running Game Plan. I took an unplanned rest day on Tuesday because my body was struggling. I just can't run more than 3 days in a row, and that's perfectly fine. I made up for it with a bootcamp class on Thursday that thoroughly kicked my butt. I now have an appreciation for the love/hate so many bloggers have for burpees. Other than that, I got in 4 runs (one of them on the Nashville hills-- woof), including my big 7-miler on Friday!
Never again, Cliff Gels.
2) Track Everything. Success! Well, I didn't track the damage from the wedding night on MFP, but I did track it on WW. I didn't need to relive the Taco Bell sinfulness twice.
Now for this week's goals:
1) Hydration. I've been more lax about drinking water because my unemployed schedule can be weird. But I gotta flush out my system and get back on track, which means starting with the basics. I'm aiming to hit 100oz each day.
2) Running Game Plan: I leave for Ireland on Friday, so I'm going to take the same approach with my schedule as I did last week.
Monday: 4 miles + Ripdeck
Tuesday: 4 miles + Arms
Wednesday: 4 miles + Ripdeck
Thursday: OFF
Friday: 8 miles (!!)
I'm also slated to have a 9-miler while I'm in Ireland. I'm HOPING I'll be able to do it while I'm there (and fit in 2-3 additional shorter runs). If not, I'll make it up the Monday after I get back.
3) Keep it clean. I'm going to do a mini-grocery shopping trip tomorrow so I get stock up on fruits and veggies for the week. I gotta take control to get back on track after all the unhealthy choices this weekend and so I'm feeling good for my long run on Friday!
How do you detox after a particularly sinful weekend?