Life's been chaotic lately. Work's been stressful, so I've just been trying to really push excuses aside and focus on myself. Maybe that sounds selfish, but if I let frustrations and stress get to me, no one else is going to make me workout. No one else is going to help me to get to my goals. No one else is going to hold me accountable. No one else is going to stop me from ordering mozzarella sticks at 10pm just because I really freaking want them (anyone else every feel this way? no? just me? bueller?).
So I'm punching my stress in the face and it feels great!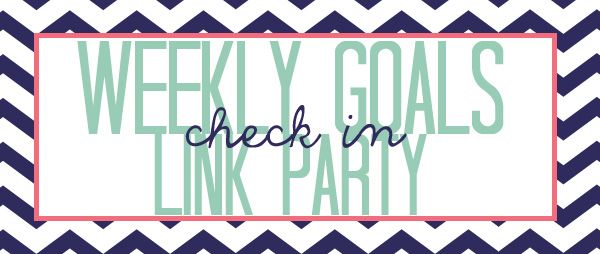 I didn't get in my 2-3 strength training sessions last week, but otherwise I did pretty good. As of tonight, I've pounded out 60 APs this week (with more to come tomorrow before they reset on Wednesday), so I'm feeling pretty great. That said, I'm linking up with Jess to talk about this week's goals:
1) Update my progress pictures section. Yeah, sorry 'bout that. It's been left by the wayside for far too long, so I hereby solemnly swear that by this time next week, I'll actually throw some pictures in there. It's crazy to think that the last time I was at my current weight, I was a sophomore in college!
2) Get in 5 runs. You can do it self! You did it last week! And last but not least...
3) SIGN UP FOR THE HALF MARATHON. Dear God I can't believe I'm committing to this. I'm both excited and terrified. The race is 12 weeks from this coming Sunday, which means training starts next Monday. After much consideration, I'll be training with this half marathon training plan. I chose this plan for a few reasons:
It's for "beginners" (as "beginner" as you can be with a 10-15 mile/week base mileage).

It requires a 10-15 mile/week base mileage, which I've been consistently hitting for at least 2 months now.

Running is my main form of working out. So I like that it's a 5 days/week plan, knowing that most training plans only require 4 days/week. If I really need to, I know I can eliminate one of those days and probably still turn out okay, but the challenge of 5 days/week will be good for me.

The longest pre-race run is 12 miles. With many plans (

Hal Higdon's

, for one), the longest pre-race run is "only" 10 miles. I know that personally, my bigger mental hurdle is distance (versus time), so with this plan I'll have a 12-miler under my belt pre-race day, rather than having to add a whole 5K onto my longest pre-race run.
The part that scares me the most (aside from, oh you know, the prospect of running for over two hours straight) is that I'll have three big runs (7, 8 and 9 miles) during my three weekends in a row spent in Nashville and Ireland, respectively. So I'm going to have to figure out a game plan for getting in those longer runs on alternate days of the week, but I've got time to plan. No excuses:
What are your goals for the week?