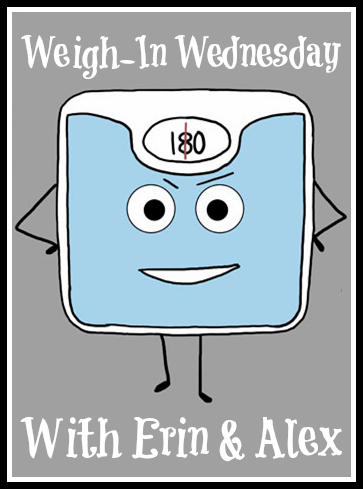 Change:

-2.6
Yeehaw-- I'm really excited about this loss! I've had weeks where I felt really on-track, and didn't see the payoff, so it's always nice to have validation on the scale. Especially after last night's angst and a rough run again this morning (I think I'm still recovering from Sunday).
I was hoping to hit 189 for my birthday, which is next Friday. I'm not giving up hope yet, but it may be a stretch. Either way, I'm a solid 15 lbs lighter than I was on my last birthday, which is still something to celebrate.
For validation OFF the scale, I've been saving up a few really satisfying NSVs for tomorrow's linkup :)
How'd your weigh-in go this week?