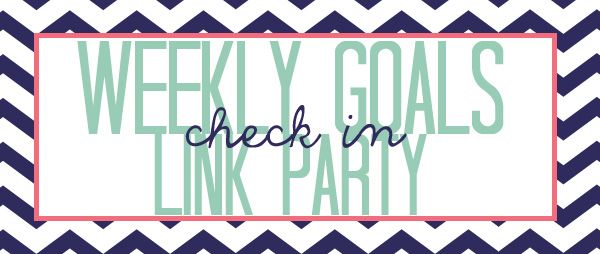 Linking up with Jess from Operation Skinny Jeans to check out how I did on last week's goals, and to gear up for this week. First,
last week
:
1) Do some dang pushups.
And I did! I'm a super cheapskate when it comes to downloading apps on my phone, so when I downloaded
this
app for $1.99, I was committed to the cause. I will say the this app advocates doing full-body pushups (as opposed to knee or "girly" pushups). I was
struggling
to do the full-body ones, so I'm going to stick with the knee pushups, at least for this first go-around.
Also, I'm doing this plank challenge. Which makes me cry on a daily basis. It's normal for your abs to want to weep after doing pushups and planks, right? Bueller?
Note: dates do not match days of the week. I didn't make this.
2) Get more sleep.
Not too shabby! I think I got 7+ hours of sleep 5 days of the week, which is pretty phenomenal for me.
3) Run a sub 55-minute 5-miler.
Well, I knew this goal might be a little bold, but I'm pretty pumped about how close I came to actually achieving it!
I finished in 57:22 baby
, with room for improvement next time!
Onto this week's goals:
1) Eat more salad.
I've seen advice from countless bloggers who are further along in their fitness journeys than I, and they all say to step away from the Smart Ones and eat some salad. Admittedly, I often turn to Smart Ones because they're pretty fool-proof. This week, I'm going to start [slowly] replacing frozen meals with more fresh veggies.
BOOM: Proof.
This baby might look deceptively small
because of my thumb but it's a massive 12PP
salad with avocado, turkey, carrots, black beans
and lite honey mustard dressing.
2) Work out 4-5 times.
And no, doing 35 seconds of planking doesn't count as a workout. If I'm actually going to sign up for a half marathon this fall (a thought that terrifies me, just typing it), I need to get used to running more than 3 days/week for training purposes. Also, if I want to accomplish my 10-week challenge goal (fit in a size 10 in 10 weeks)... I need to up my regimen.
What are your goals for the week?