It's my favorite day of the week!

Just kidding. It's only Wednesday.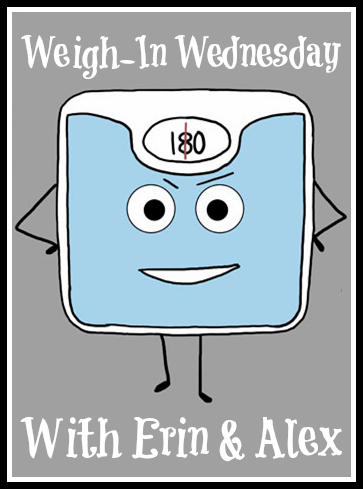 Soooo after Easter I gained 2.6 lbs because I ate like chocolate-covered jellybeans were going extinct. But with a DietBet and the 30lbs lost mark on the line, I tried to get my life back together this past week. And... did pretty well! I'm staying under the two hundo mark for good.
Remind me not to gorge on Mexican food at Uncle Julios the night before a weigh in. While I kept it locked up more than I would've pre-WW, I probably didn't need to single-handedly polish off 3/4 of a basket of chips. On the plus side, leftovers (which rarely existed pre-WW days) made the perfect post-run dinner tonight.
BTW I RAN 5 MILES TONIGHT... AGAIN! I had to prove to myself that last week's run wasn't a fluke. Also I'm running a 5 miler in less than a month. Also I'm going on a trip to Madison this weekend that I know will involve numerous adult beverages. So, planning ahead. (And 53 minutes of running is 12 activity points-- FTW!)
In other news, is there anything more satisfying than when a Pinterest idea turns out as advertised? I THINK NOT.
Buenos noches, Fitnasty friends!