PHEW! It's been a crazy (but awesome) weekend, and I feel like I'm just now catching my breath.
For starters, my parents came up to Chi-town to visit for the first time since I moved here almost two years ago, meaning we had a lot of touristy time to catch up on! We spend the weekend having drinks at one of my favorite speakeasy bars in the city, way over-indulging in deep dish pizza at Lou Malnati's (if anyone tells you there's better deep dish pizza in the city, they're a LIAR), hitting up a jazz club per my dad's request, checking out the Shedd Aquarium, stuffing ourselves at a local brazilian steakhouse, watching Blue Man Group, scoping out the Lincoln Park Zoo (I had never been!), and grabbing some bar grub from one of my favorite local watering holes. All of that in 36 hours.
From top L: Momma and Daddio pre-dinner, Momma and I at dinner,
cinnamon rolls we demolished at breakfast, Shedd's beautiful Jellies,
delicious pineapple/mint caipirinha, monkey!
While the weekend including LOTS of eating, I think I managed to mostly keep myself in check. According to my WW count, I still have 4 of my extra weekly points leftover, as well as all of my activity points. I'm going to try not to eat any of those in the next two days before I weigh in on Wednesday, just in case my calculations were off.
Also, spoiler alert, I weighed myself this morning and appear to have gained a bit. Here's hoping I can hydrate a lot and eat clean until Wednesday to get back on track.
Ehhhhh I probably hit my goal 2 or 3 out of 7 times in the past week. I fill up a water bottle and it sits on my desk staring at me. I just get bored with water. <Insert more whining here>. I just need to sack up and drink it.
Brutal honesty? I only committed to 3-4 runs last week because I fully expected to wuss out after run #3, use my parents being in town as my excuse for laziness, and still call it a victory. Well, somehow I Jedi mind-tricked myself into running FOUR times last week, AND going to the gym once! ... and I hate gyms! (My parents got free passes for a local gym through their hotel). I'm calling this one a great success.
Wednesday: Run 3.25 miles
Saturday: Elliptical for 45 minutes
Sunday: Run 5.25 miles (my longest run... ever!)
This series of events sponsored by a weekend of non-stop eating.
While I wasn't always little miss sunshine last week, I certainly came a long way from the miserable human being I was the week before. Definite improvement.
And now for this weeks goals: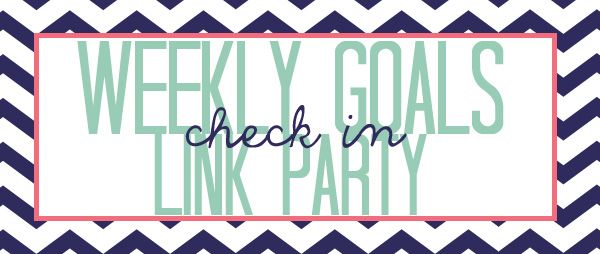 Seriously, self. I mean it this time.
This may be lofty, but I did 5.25 last night and felt good at the end of it. I definitely had some hard spots near the 3 mile mark, but by the end I felt like I could have kept going. Fingers crossed I can knock out an even longer run this week.
Saturday: 6 mile run (?!?!)
Sunday: OFF or 3 mile run
3) Do some dang pushups.
Summertime is coming. I'm definitely noticing changes in my body, but I know from reading the awesome blogs of Mama Laughlin and SkinnyMeg that strength training accomplishes what cardio alone cannot. Because I don't like gyms (read: am too cheap to join one), I gotta start at home. I'm thinking that this One Hundred Pushups routine seems like a feasible way to start working on tank-top ready arms. Who's with me?!