I'm so happy it's Monday! ... said no one ever.
So, how'd I do last week? Here's a recap:
1) Drink more water.
Significant progress was made here. I think I hit my water goal (or came pretty close) 5-6 days out of the week. Not too shabby! It doesn't stop here though, I definitely need to keep this up moving forward.
2) Do a 6-mile run.
When I made this goal last week I knew it was quite ambitious. My longest ever run before was 5.25, and I've only run 5 miles maybe four times... ever. When I set out for my run yesterday afternoon, I left my apartment thinking "I'll just do four. I can definitely bang out four." But as I was hitting my stride around mile 1.5, I thought that I'd turn around at 2.5-- that I definitely had 5 miles in me. And at 2.5 I thought, what's another .5 until I turn around? So that's what I did.
But here's the thing. I felt pretty darn good for the first 4 miles. No aches, no breathing issues, the weather was perfect. But those last two miles were brutal.
They say that running (and working out in general) is mental. Which is absolutely true. But I don't know that I've ever felt like I was on the brink of my physical limits like I did yesterday during miles 5-6. With about half a mile left, I reached a point where I literally just did not think my legs could handle another 5 minutes of running. Like I was going to stop and cry. And mentally, I was pissed about it. I wanted to do it. I was half a mile away! So I told myself that it didn't matter how slow I went, and it didn't matter how ragged my breathing was, and it didn't matter how long it took me to finish.
And I did the damn thing.
Before, my MVPs (feet), After, and the stats!
Sidenote: the funniest part of my whole run was when I ran past an older guy circa mile 4.5. He was walking on the sidewalk as I was preparing to run past him. He literally stopped in his tracks and gaped at me like he thought I was either a) going to die b) going to puke c) so tomato-faced that he actually could not believe I was still running. Despite the fact that all of those things were more or less true, it was pretty hilarious. Sorry, unknown man, for worrying you so.
3) Do some dang pushups.
Oh, this didn't happen. Like, not even once. Oops.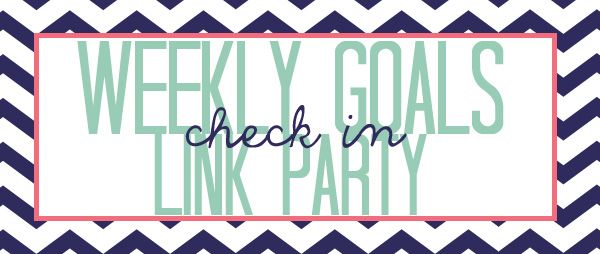 Now, for this week:
1) Do some dang pushups.
Yeah, I said it.
2) Get more sleep.
Ever since I was a tot, I've been a night owl. My parents have stories about me staying up until midnight "reading" my books when I was 3, no joke. But I know I'm at my best when I get at least 7 hours of sleep a night, so that's the goal. It means going to bed at 11pm on nights before runs, or midnight on non-running nights, which is completely reasonable. Especially because I want to be in good form in order to...
3) Complete my first 5-miler in sub-55 minutes.
I have my first 5-mile race this weekend -- Chicago's
Cinco de Miler
! I averaged an 11:18 pace on my 6-mile run last weekend, so I think 55 minutes is a solid goal for the race. Fingers crossed!
But let's be real. Aside from the runner's high, I'm really in the race for the free churros, breakfast burrito, and beer at the finish line (obviously).
What are your goals for the week?